Success Stories!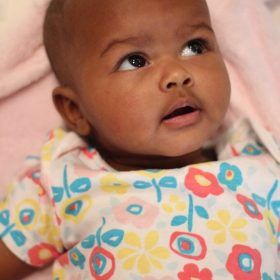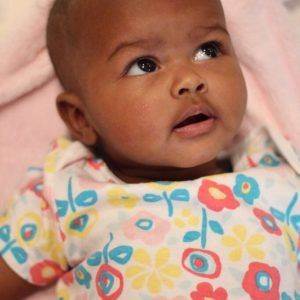 "I would like to thank Ausra for changing our life. She did a miracle to us. My 3 months old daughter Dana was sleepless. We were all so exhausted. My daughter was sleeping only when she was being breastfed. She was waking up so many times every night. She was rejecting to nap. I was spending hours trying to put her to sleep. I was sleepless. 
Ausra has saved my life by teaching Dana to become an independent sleeper. She saved my marriage and my career. Being a doctor myself I am aware of the importance of sleep and the dangers of sleep deprivation. However, we, doctors, never learn how to prevent it and how to actually recognize it.
 Before I started the sleep training, my marriage was going through a really hard time. We couldn't focus on ourselves and we thought our baby was crying because of colic pain. Even though Dana looked tired and very sleepy, we couldn't relate it to sleep deprivation. I did not know how to help my baby to fall asleep. I used to spend hours trying to do different things. Dana was tired all the time and I didn't know what was wrong with her. I was so sleep-deprived myself and couldn't focus on my work. I was late for my work and couldn't concentrate during my working hours. 
Thanks to Allah that I found Ausra. My life is so much different now. Dana is following a healthy lifestyle routine now and is sleeping very well. During the sleep-training, Dana started sleeping through the night. She is sleeping through the night even now, which is a miracle to all of us. Now, my marriage life is great. I have time for me and my husband. My career life has improved. Our daughter seems so much happier during the day. She is well rested, falls asleep by herself without any assistance. I wish I have started this sooner. Thank you again for this miracle!"
Dr. Roaa Ghandoor, Mother of Dana  (3- Months Old), Bahrain
"It's a great program. I didn't notice that my daughter Dana was sleep deprived and I'm so thankful to you for your help… Dana is so active and energetic now and she is sleeping so well!"
Dr. Rami Gabani, Father of Dana, (3-Months Old), Bahrain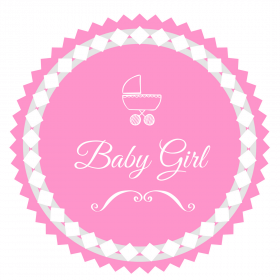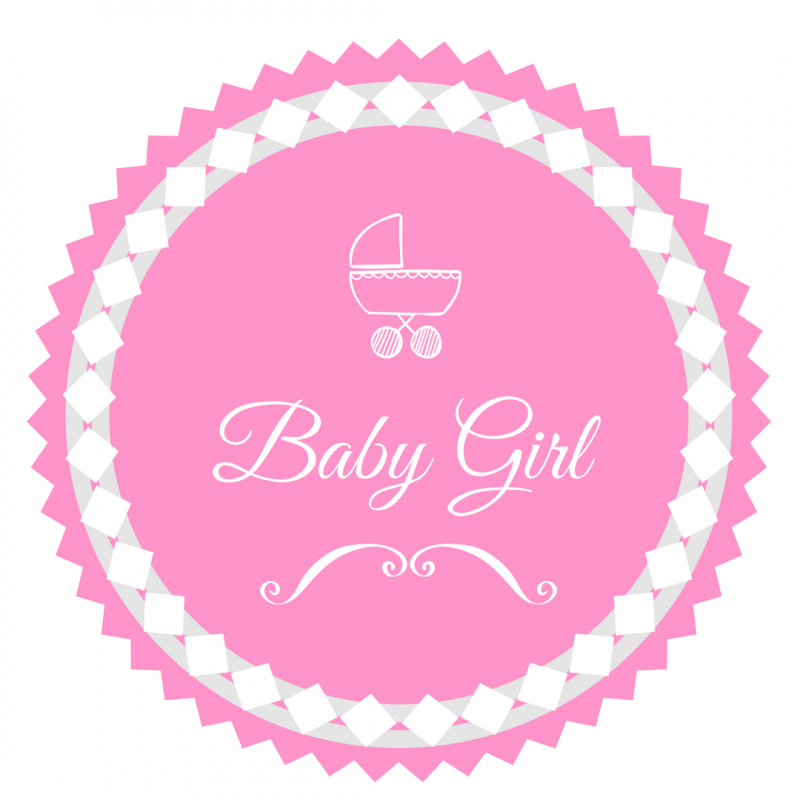 We knew King of Sleep by a word of mouth and received all services from the distance; and, let me say the results were truly stunning! Ausra is very helpful and she has lots of knowledge and experience. She made our life much easier, our baby more enjoyable and, most importantly, she made our baby sleep much much better! Overall, King of Sleep has had a major positive impact on the wellbeing of our baby and the quality of our "new" life with our new family member 🙂
Yahia Ghmrawi, Father of Lina – 5 Months Old (Saudi Arabia)
Working with Ausra to sleep train my girl was one of the best things I've done I'm so satisfied with the results, it's been almost a month since I started, and it's been great!
Ola Samman, Mother of Lina – 5 Months Old (Saudi Arabia)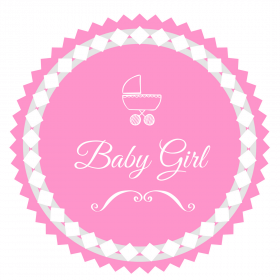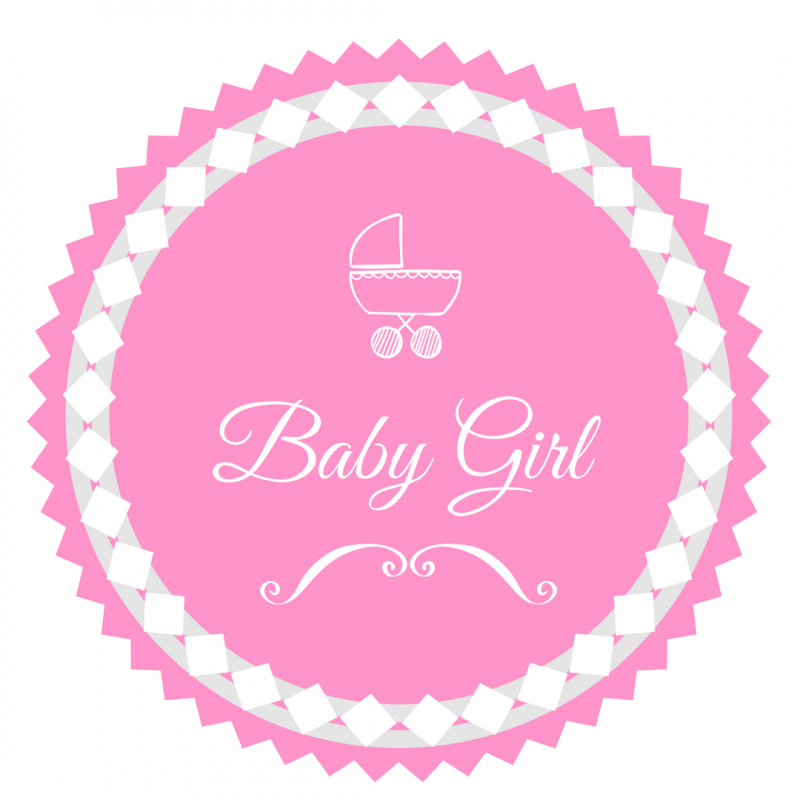 كنت اعاني من مشكلة النوم مع طفلتي منذ ولادتها حتى اكملت 5 شهور، حيث انها كانت تنام فقط اثناء الرضاعة او عن طريق هزها. كل من حولي كان يقولون لي انها مرحلة و سوف تعدي و لكن مع مرور الشهور كانت تسوء حالتها اكثر فلم اعد اعلم ما سبب بكائها المستمر. عندما يأست من حال طفلتي قمت ببعض البحوثات و بالصدفه وجدت استشارية النوم أوسرا، تواصلت معها  وقمت بالجلسة الاستشارية ، فالبداية لم اكن واثقة كثيرا بانني ساحصل على النتيجة التي اريدها و لكن عندما قمت بتطبيق جميع الخطوات التي اعطتني اياها أوسرا تفاجأت كثيرا منذ اليوم الاول. اصبحت طفلتي الان تنام طوال الليل لمدة 12 ساعة  بدون رضاعة علما باني ارضعها رضاعة طبيعية. الان انا سعيدة جدا لان لدي طاقة لاستمتع مع .طفلتي و وقت لانجز فيه الكثير من مهامي اليومية وأحظى بوقتي الخاص. لا استطيع شكر أوسرا كفاية لانها لم تكن بحاجة لمتابعة طفلتي بشكل يومي لكنها اعطتني من وقتها اكثر من ما يلزمني. فالنهاية هذا من فضل الله تعالى اولا، ثم مساعدة أوسرا لي والحمدلله.
Aisha Al Naqbi, Mother of Mira – 5 Months Old (UAE)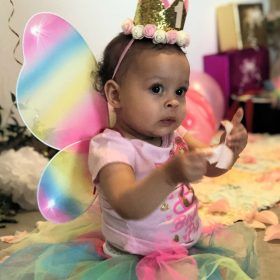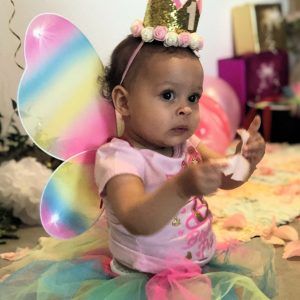 At one year old, Ilyana had slept every night of her life, and almost every nap of her life, in bed with her mother.  At first a great joy for mommy, over time it was becoming increasingly more difficult to put Ilyana down for sleep.  She was requiring more and more attention, singing, and rocking.   Moreover, she was starting to wake up multiple times during the night. It was clear this was not a realistic or sustainable situation for mommy or daddy.  Sleep deprivation for us was having an impact on many areas of life, and the situation seemed almost unsolvable.   
We reached out to Ausra.  She was immediately responsive and very professional and caring.    We were skeptical, but she was confident at the outset that we would find a quick solution to everyone's satisfaction, and she was absolutely right.  Ausra was very thoughtful and diligent with her ongoing support and follow through.  We achieved all of our goals:  (1) to have Ilyana sleep the whole night in her crib; (2) to have Ilyana sleep in her own room; and (3) to get our own sleeping patterns back on track.   
In a very short time, Ilyana now naps on her own without any problems and sleeps twelve hours a night.  The results exceeded our expectations. 
Thank you so much, Ausra.  We highly recommend you!
Souad & David, Parents of Ilyana, 1-Year Old (Tunisia & Canada)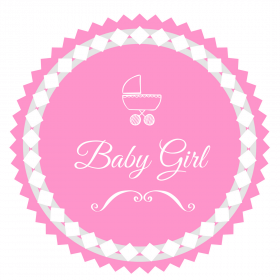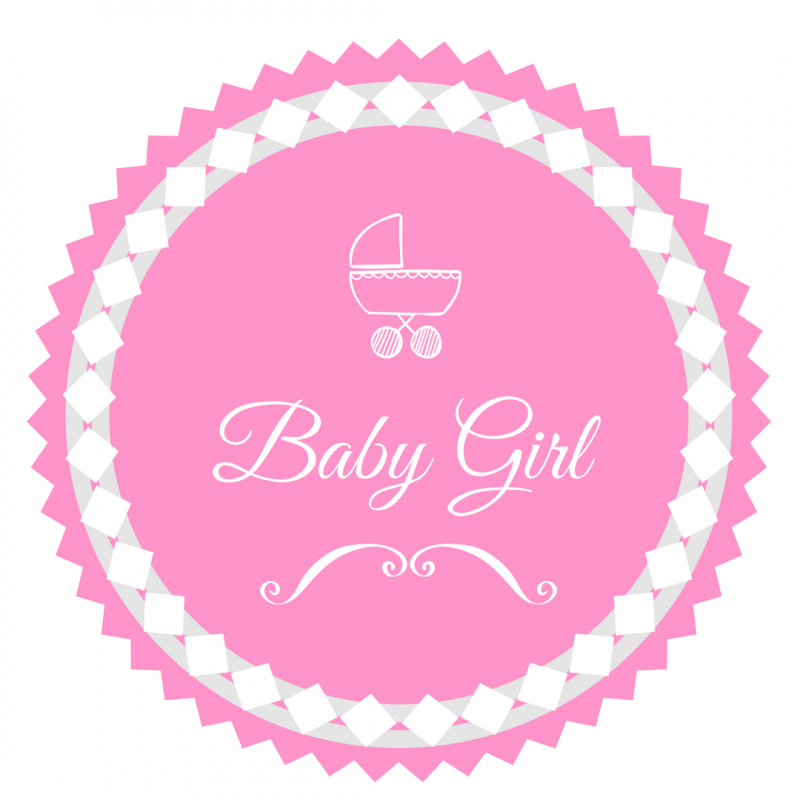 أود التقدم بالشكر الاستشارية أوسرا.. عن تجربة شخصية لابنتي البالغة من العمر ٦ اشهور، حيث انني كنت أعاني معها من قلة النوم والنوم الخفيف ، كانت ابنتي لاتنام الا بالرضاعة الطبيعية او الهز ، وكانت هذه الطريقه لها تاثير سلبي على عملية الهضم ، وقررت بالعمل على تعديل ووضع نظام للنوم وبدت مع الاستشارية اوسرا وكانت النتائج ملموسه من اول ليله نامت طفلتي ليله كامل. انصح كل ام تعمل على تنظيم وتعليم طفلها عمليه النوم الصحيحة لما لها تاثير إيجابي على النمو وصحة الطفل.
Afra Al Muhairi, Mother of Fatma – 6 Months Old (UAE)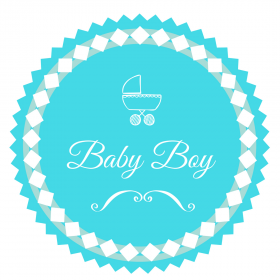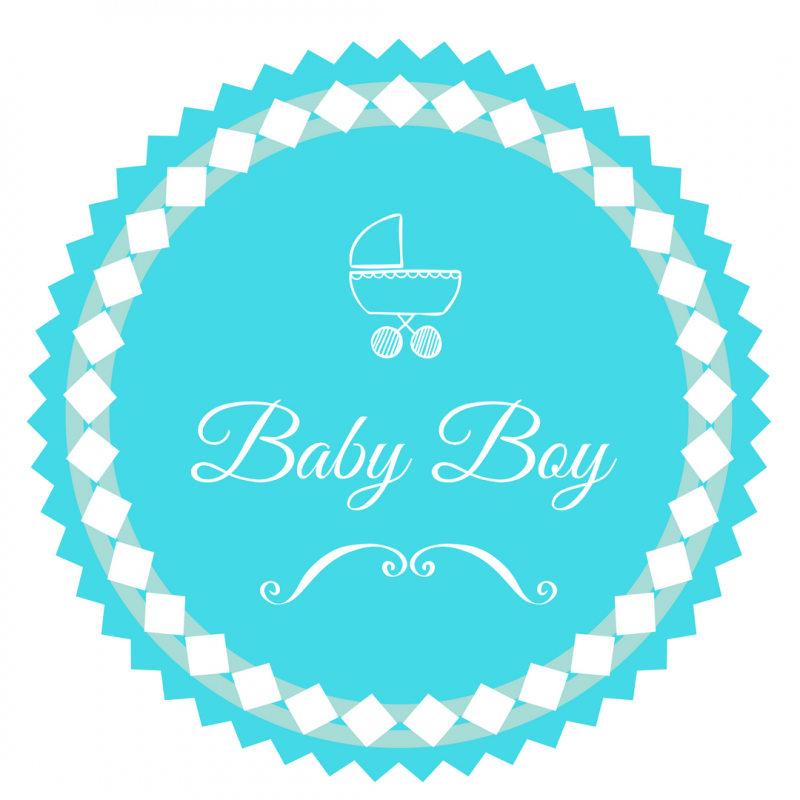 عن تجربتي الشخصية ، أود شكر أوسرا من كل قلبي.. منذو ولادة ابني الأول حتى اكمل ثلاثة أشهر لم أكن أعرف ما سبب بكاءه المتواصل ؛ حتى أصبح معروفا لدى العائلة بالطفل الباكي ، وظللت آخذ بنصائح الجميع عن سبب بكاءه ؛ ربما من الانتفاخ ، ربما كمية الحليب قليله ، ربما تغير المكان بسبب تنقلنا أسبوعيا كل نهاية اسبوع.. وفحصته عند ستة أطباء بعضهم يقول :" ليس به شي وطبيعي بكاء الطفل " ، وبعضهم يوصف له دواء الانتفاخ فقط.. كنت دائمة الشك ان السبب آخر ويكفي التجارب فيه وأنها مرحله وستنتهي بنهاية عامه الأول ، مثل ما كانو يقولوا لي ، وعلي التعايش مع بكاءه.. خلال تلك الفترة حصلت على جلسه استشاريه لمساعدة الطفل على النوم من قبل شركة سمارت سيلز المختصه بحفظ دم الحبل السري للطفل عند الولاده.. في البدايه ظننت انه لا بأس باخذ الاستشاره لم أكن أعرف فائدتها.. للاسف ليس لدينا انتشار لثقافة الاهتمام بنوم الطفل وجميعا مصدقين ان الطفل في بدايته طبيعي ان يكون متعب ونومه قليل.. بعد أخذ الاستشاره فهمت احتياج ابني الشديد للنوم ، وان كثرة بكاءه ؛ انه لاياخذ كفايته من النوم مع اني أحاول تنويمه ولكن كانت طريقتي خطأ.. مع الإستشارية اوسرا فهمت طبيعة طفلي ووضعت لي خطه خاصه به لمتابعة نومه ، وبدأت اول يوم لم اصدق ابني اكمل ليلته الأولى بدون ان يستيقظ ! ، وفهمت انه هذا مايجب ان يحدث الطفل يحتاج في عمره ان ينام من ١٠ الى ١٢ ساعه ليلا متواصلا.. ومن خلال البرنامج الذي وضعته لي الاسشارية أوسرا تبين ان لدي مشكله في رضاعه طفلي ؛ لم يكن يرضع بطريقه صحيحه ، وشاركتني من خلال تجربتها مع ابنها كيف ارضع ابني ويشبع لكي ينام الليل كله مع مراعات فترات القيلوله نهارا. فعلا لاحظت على الاستشارية أوسرا انها تعمل بمهنية عالية وضمير ، وكانت على تواصل دائم معي في اي وقت تتابع حالة ابني وتسأل وتذكرني وتنبهني على أي خطأ ؛ ذلك ماساعدني كثيرا ، ليست كأي مختص آخر لديه وقت محدد وكلامه بحدود باقة الاشتراك لكن الاستشارية أوسرا فعلا كانت تهتم بأبني كأنه ابنها تعطينا كل وقتها وتزودني بجميع المعلومات الإضافية.. اخيرا أود القول بأني وابني استمتعنا كثيرا الحمدلله بعد الكورس أصبح ينام اكثر ، يصحى في الصبح وهو مرتاح ، يبتسم الحمدلله ، بكاءه قل بشكل ملحوظ عند اهلي أصبح يومه ويومي منظم اكثر وأصبح لي وقتي الخاص ، وكما ان زوجي لاحظ التغيير فابننا لله الحمد.. أنصح الجميع باخذ الاستشاره عند الاستشارية أوسرا ، فنوم الطفل بطريقة صحيحه وصحيه جدا مهم لنمو جسمه وعقله. كل الشكر والتقدير.. "
Mira Bin Shaqoui, Mother of Mansoor – 3 Months Old (UAE)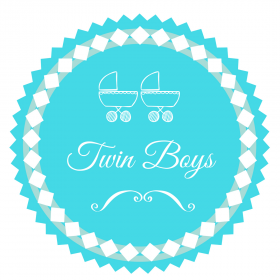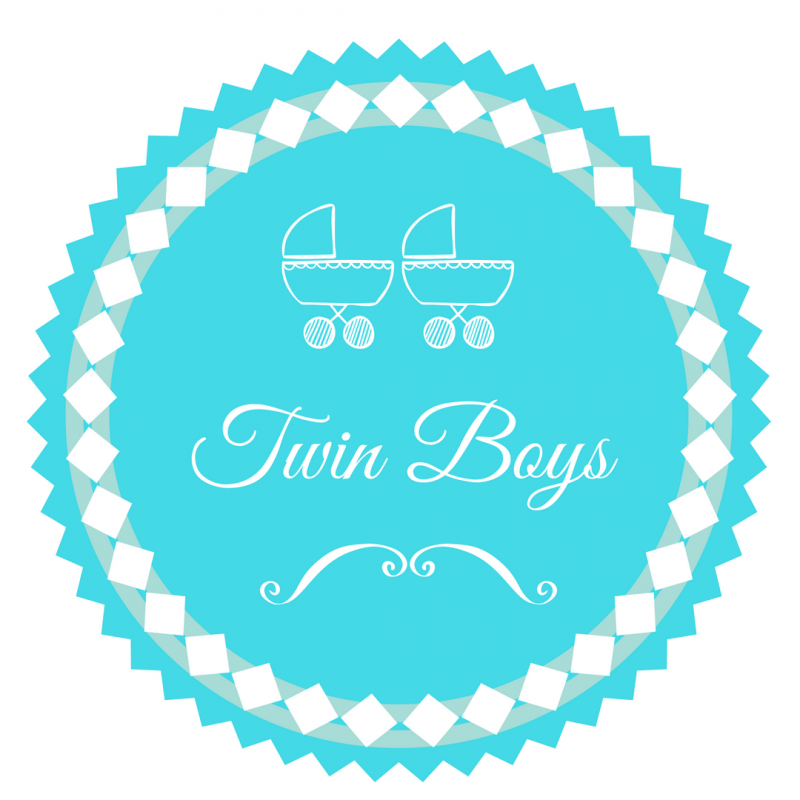 " I would like to thank  Ms. Ausra for providing me with the best sleeping methods for my twins! I mostly followed everything that she has told me and ellhamdellah within one week it has worked with my two angels ( 3 months old). Before that, I was suffering from their crying without understanding them, but when I learned from Ms. Ausra, I know it's really working and I can control them easily now.
It was my pleasure meeting Ms. Ausra and I'm happy for this opportunity because your program really added a great value to my daily life!"
Wedad Alabdouli, Mother of Hamed & Saif – 3 Months Old (UAE)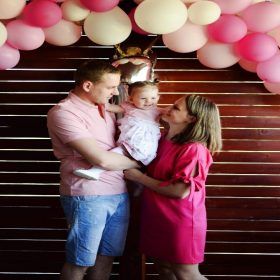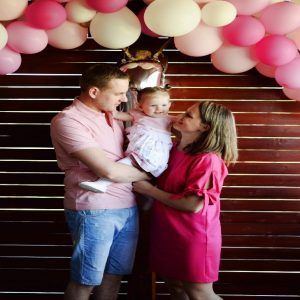 First of all, I would like to recommend Ausra to all other parents having problems related to children sleep. She is professional, understanding and very supportive. She supported and motivated us even when we were about to give up.  Our 1-year old daughter Guste kept waking up all the time especially at night. It was terrible. We were all so exhausted. Luckily, we heard about Ausra from a person, who already has used her services and solved all the problems. Ausra quickly understood our situation and has taught us how we can solve it. We are very happy that we have chosen her service. Guste became a great sleeper. Now she sleeps through the night, falls asleep by herself and regularly. We all have gained a lot. Now I have much more free time for myself and for my husband. Thanks a lot! I wish we could have done that sooner!
Zivile, Donatas & Guste, 1 Year Old, (Lithuania)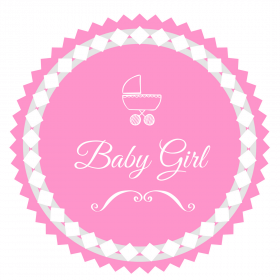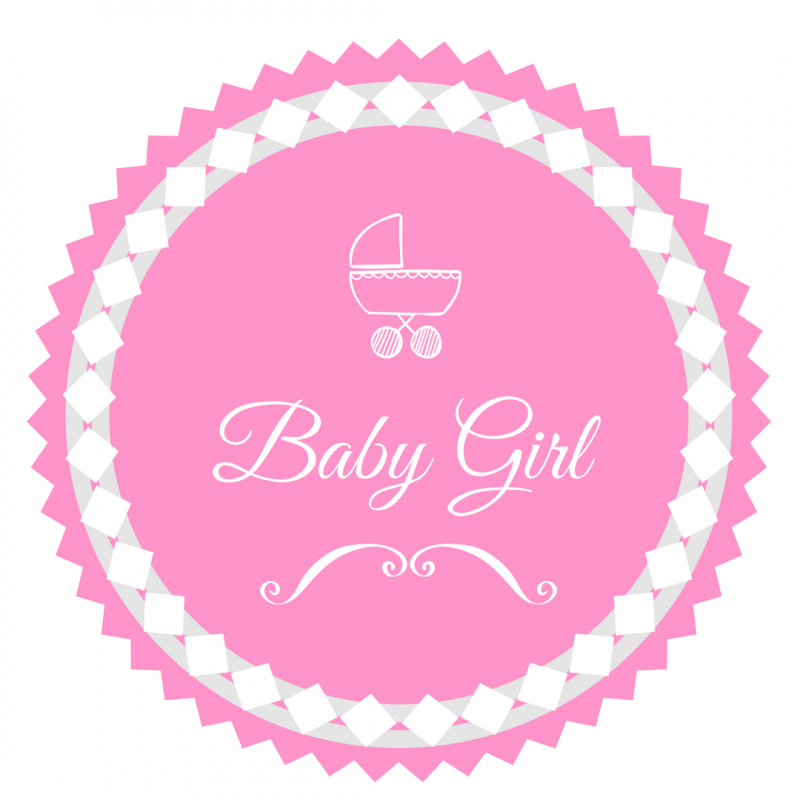 " I was really struggling with my daughter. I didn't have a routine and I didn't know what to do when she cried especially during the night. I was lost and I felt my life was over…
When it comes to your own children, it becomes very difficult to know how to manage and what to do. I highly recommend Ausra. She is very knowledgeable, polite and professional. She is always available whenever you need her.
Ausra brought joy back to my life! Her sleep training program is excellent and it does work! I was a bit skeptical at the beginning but trust me, Ausra's sleep training program is brilliant and I am very happy to say my 5-months old daughter now sleeps through the night with no struggles! She now has a routine during the day and I know exactly what to do. I have my life back now!
I can spend better quality time with my family and we are all happy and sleeping better. I and my husband can't thank Ausra enough for her help as we couldn't have done this without her.
I strongly recommend Ausra's expertise to any struggling parents. her program is worth every penny spent!
Ausra, thank you very much for your great help!"
Marwa Elsayed, Mother of Aya – 5 Months Old (United Kingdom)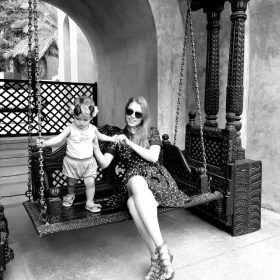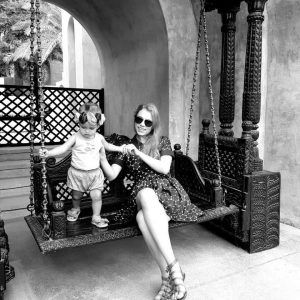 Feeling week, restless, impatient, angry and exhausted… That is how almost every new mother feels like. That is how I also was feeling not long ago. Klaudia – my little 3 months old adorable daughter used to sleep, eat and rest on my breast all day long.  Our family's nights were disturbed from her crying and day naps were impossible without me next to her. We were all sleep deprived and I wanted to change that. Luckily, I have met Ausra, who introduced to me a perfect sleeping plan for Klaudia by taking in consideration all aspects of our family's life.  Ausra was very professional. She was answering all our questions and was very confident and reassuring.  After 2 nights of sleep training Klaudia has slept through the night! I was speechless! Klaudia's naps also became more regular and longer. Ausra has taught me many things, which help me until today. I was never aware that sleep routine, consistency in sleep preparation and room environment play a key role in sleep teaching process. Ausra has also taught me how to read baby's body language in order to know the right time for sleeping. Now, Klaudia is a very happy child. She is very active during the day and knows that my breast is only for feeding and not for sleeping. Now, anyone can put my daughter to the bed and she will sleep throughout the night without anybody's help. I recommend Ausra's sleep training methods to all mothers who struggle with their child's sleep. Huge Thank You from all of us!
Jolita, Hussein, Parents of Klaudija – 3 Months Old (Germany)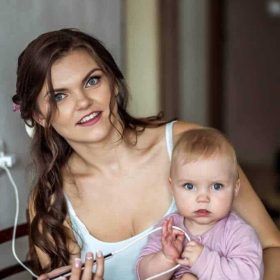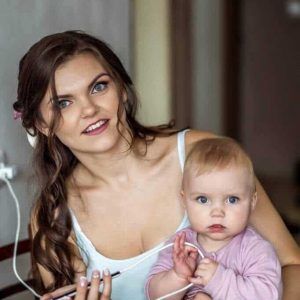 Dear Ausra, I would like to thank you for your wonderful support from all my heart! Thanks to you I got my sleep back! Thanks to you, my husband got his sleep back and my daughter is finally sleeping through the night! For 13 months I was so desperate to get my proper rest. I was so exhausted… Our daughter Emilija was sleeping with me and was breastfeeding 6 times during a night since her birth. She was eating so little during the day. My marriage was also badly affected. I did not have any time to spend with my husband.  I was becoming so depressed…Honestly, I was afraid of the idea of sleep training. As I did not know what else I can try, I decided to try the sleep training. Ausra was very confident and once I explained my problem to her she showed me empathy and was certain that we can solve it. I felt so relieved. Contacting Ausra was the best choice I have made! After the first night I could not believe that Emilija could sleep alone in her own bed and without me. It was a miracle to me! She learned to sleep independently just in few days! Emilija sleeps through the night now without any wake ups. She is also eating much better during the day.  She feels more energized and happier than ever. Finally, I have time even to spend with my husband. I would not be able to do this without Ausras's knowledge and support. Ausra has done a great job! THANKS AGAIN!
Liveta, Mother of Emilija –  13 Months Old (Lithuania)