As you probably know, two babies can be twice as much fun and twice as much work. Especially, if you are a parent of twins, you are always on double duty.
When it comes to putting both babies to sleep, it could get even more challenging. Therefore, today I would like to share 3 tips with you to make your life much easier.
Remember, that sleep for babies is crucial to their happiness and well-being as well as it is also essential for your own peace of mind. If you want your kids to eat and grow, teach them to sleep first. A baby who is rested will feed, and the one who is sleep-deprived will fuss, suck ineffectively and spit up repeatedly.
So, here are my 3 tips for you which will help your twins sleep better:
1. Put Both Babies on the Same Schedule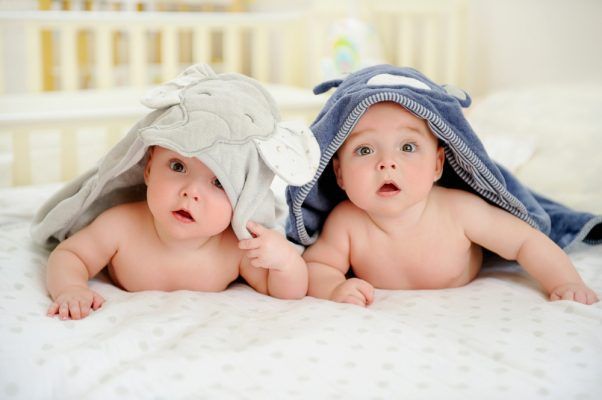 I encourage you to get both babies on the same schedule. You can start with this as soon as possible. Simply let them go to bed, wake up, nap and eat at the same time.
The great thing about twins is that they both have similar sleep requirements, so you can manage them both at the same time.
As you probably know, every child, whether it is a twin or not, has particular abilities and needs. Some babies may sleep longer than others, others may drop night feeds sooner, some babies may play in their bed quietly while others would do anything to make sure everyone in the house is awake.
It's a part of human nature. We just can't be totally the same…
I guess you are probably wondering now, how can you keep those schedules the same?
Well, I suggest you allow 30 minutes as the time difference. Let's say you have twins that both go to sleep at the same time. However, twin 1 wakes up after 1 hour while twin 2 is still sleeping. What you can do in such case is to give an extra 30 minutes for twin 2.
If twin 2 is still asleep after 30 minutes have passed you can start making a bit of noise to help him wake up. So, try to follow half an hour rule to match their schedules. 30 minutes is a small-time gap and doesn't really affect their body clock.
When the nap time comes, go ahead and put both babies down at the same time even if twin 2 slept for a little longer. It could be that twin 2 just needed a little bit more sleep than twin 1 which is normal.
Keeping both twins on the same schedule is also helpful for parents because they get some off-time for themselves, especially while both cuties are asleep.
2. Don't Worry too much about one Baby Waking up Another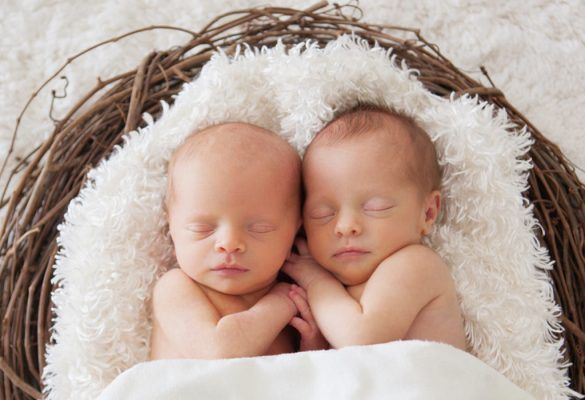 Twin babies have been sharing a womb, so it's a great idea for them to share the room too.
Some parents even keep twins in the same crib for the first months, until they start rolling over.
It's totally normal that both babies may grunt and make all kinds of strange noises and even then, they would sleep through each other sounds. What you can do is, encourage them to continue this.
So, what I am trying to say here is you don't need to be too much worried about one baby waking up another. Be cautious about responding too fast if one baby makes some noise.
Usually, parents rush into the room as soon as they hear the slightest sound, fearing that one twin will wake up another. Indeed, you may be giving the wrong message to the baby who is awake.
Don't underestimate the brain of the little ones! Even a two-month-old can learn that making just the slightest noise will bring him a mom or a dad. Once he will find this effective tool, be sure he will use it!
I am not saying that one baby will not wake up another at all. It will happen from time to time. However, you don't need to worry much about that because you are teaching both babies the skills that they need to sleep well.  Going back to sleep after waking up is one of such skills.
When one baby will wake another, they eventually both will learn how to get back to sleep and everything will be fine at the end.
3. Separate Twins when Needed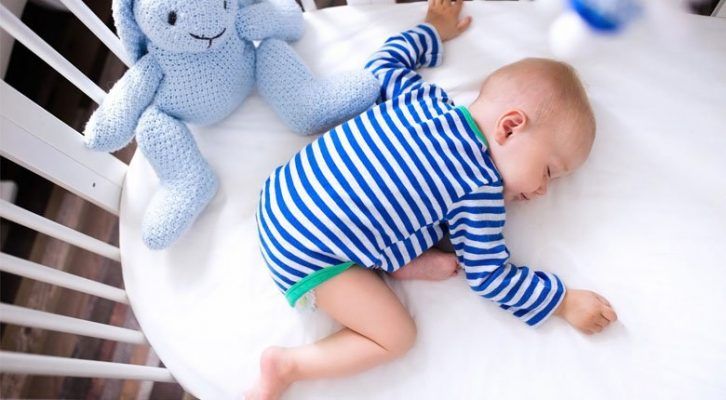 If one of the little ones seems to be a troubled sleeper and you have a separate room available, the best option would be to move him apart at least temporarily.
When you separate them, you can focus on improving the sleep of the wakeful twin while allowing the other twin to sleep uninterrupted.
You can always start working on the sleep problems in the same room first but if that isn't working, be ready to separate them.
Some parents even feel guilty to separate both babies but failing to take the children's individual needs into consideration does not do them any justice.
There is no reason why the baby with shorter sleep requirement should stay in bed longer than he needs to, for example, just because his sister sleeps later.
If you consider moving both babies apart, normally it's best to leave the poorer sleeper where he is, and move the sounder sleeper to another room. Children who sleep better are also more flexible to adapt to a new sleeping environment.
Once both babies are sleeping well you can move them back together.
Although I normally suggest keeping twins together at nighttime, I usually advise parents to separate both babies for naps. Daytime sleep is always more challenging for them.
Daytime sleep is much lighter and therefore, more fragmented. So, the chances that one baby will wake up another are very high.
You can put an extra crib or Pack 'n Play in any other room, so both babies have a separate place for naps.
Separating twins apart for naps is going to make everyone's including your life much easier.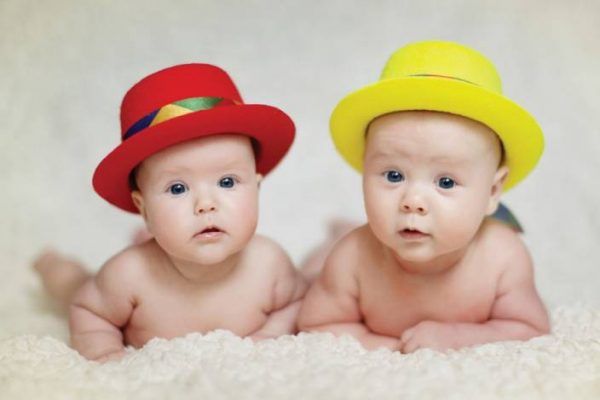 If your kids are struggling with sleep, I would love to help you. I am using quick and gentle sleep solutions which have already helped 55 000 parents like you! I have a variety of packages for twins. Feel free to book 15 MIN FREE PHONE CONSULTATION to get us started.
You Want Your Baby to Sleep Well?
Book a FREE 15min Call Now!