Did you know that recognizing your child's sleep signals can save you from unnecessary hours of crying? And not only that! It can even help your little one to sleep better and longer!
I have noticed that not all parents are aware of when is the right time to put their babies to sleep.
So, what I mean here is the right time for the parent may not always be the right time for the baby.
I have discovered that so many families actually believe that their baby is ready to go to sleep once he starts crying.
And this is where many problems start…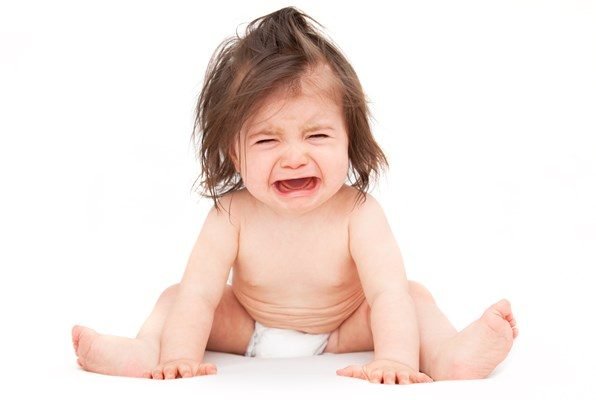 Once the baby starts to cry, he is already overtired. Tired baby and overtired baby are as different as white and black.
Tired baby can fall asleep much easier, faster, and stay asleep for longer.
Overtired baby does exactly the opposite. He becomes fussy, starts to cry, fights sleep, takes so long to fall asleep, and normally sleeps for a short period of time.
I know it's not logical. It's biological…
Overtired kids have a high amount of cortisol in their bodies which is the primary stress hormone creating difficulties to fall asleep and to stay asleep.
So, my suggestion to all parents is to avoid having an overtired baby.
How?
By recognizing the baby's sleep signals before he becomes overtired parents will be able to reduce stimulation and will be able to settle the child for sleep easily.
And that should happen before the crying shows up!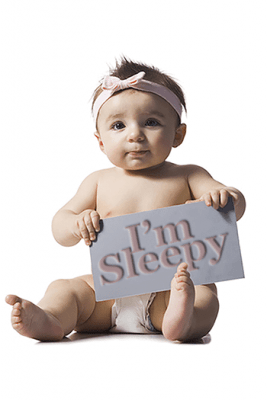 The most common sleep signals that moms and dads should be looking for in infants before they become overtired are:
Yawning
Rubbing eyes
Becoming drowsy
Decreased activity
Less vocal
Quieter, calmer, appears uninterested in surroundings
Sucking is weaker and slower
Closing fists
Fluttering eyelids or difficulty focusing
Making jerky arm and leg movements
Sucking on fingers – this could be a good sign and might mean that your baby is trying to find ways to settle to sleep.
So, remember that communication is not only a verbal thing. Every baby has a way to express himself even before he talks.
What you need to do is to be open to it and try to identify those signs that he is showing to you. And the more you will practice it, the better you will become at it.
Once you notice one or a few of those signs, you should act immediately. What I mean by that is to reduce any ongoing stimulation and start preparing your little one for sleep.
You can reduce the stimulation by: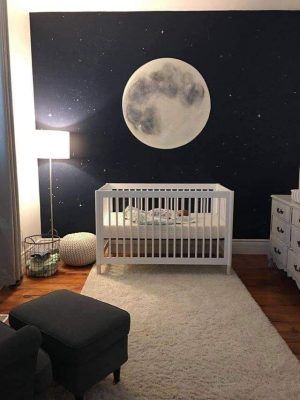 Putting toys away
Taking the baby away from the crowd of people
Taking the baby to the place he usually sleeps
Talking quietly
Closing curtains and blinds
Turning overhead lights off – using night lamps when needed
Another key to the puzzle which will help you identify that "magic window" which is the best for your baby's sleep is the timing.
Time plays such a huge role in children's sleep.
Timing can confirm that it's the right time to put the little one to bed.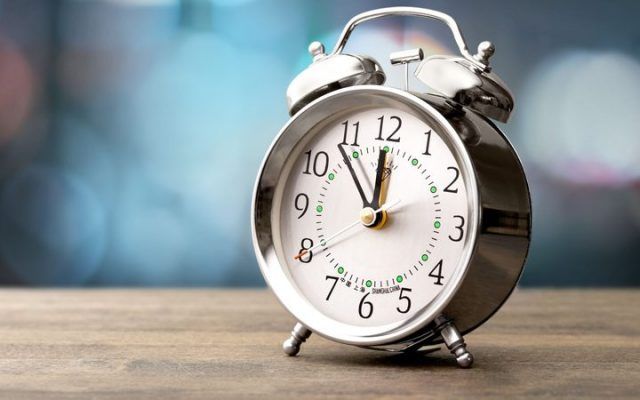 Timing can also help recognize a tired baby before he becomes overtired even when none of the other sleep cues were noticed.
So, let's say that you have a newborn baby and you don't really know when the right time is to put him to bed. What you should be looking for is 45 minutes of him being awake. If he woke up at 9 am, he should be back in his crib at 9:45 am.
The bigger a baby gets the longer he can stay awake.
And what I mean by that is that every baby depending on his age has a certain time limit that he can tolerate to stay awake. If this timing is skipped, the little one will become overtired.
And I assure you that the best thing is to avoid it as much as you can!
You can use the following if you want to identify the best timing for older babies: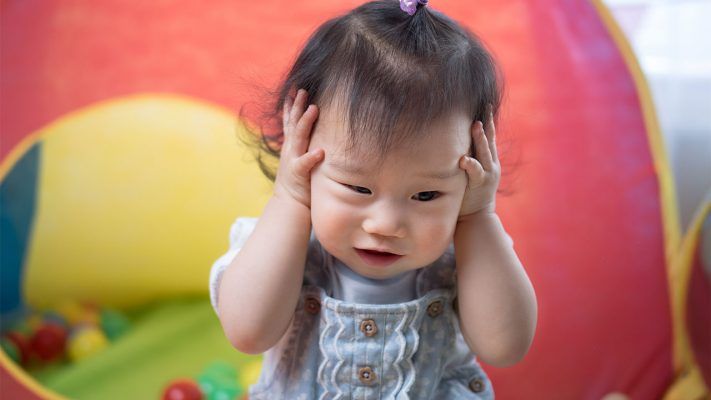 | | |
| --- | --- |
| The Baby's Age | The Time Limit of Staying Awake |
| Birth – 6 weeks | 45 min – 1Hour |
| 6 weeks – 3 months | 1H – 1H45 min |
| 3-6 months | 1.5H – 2.5Hours |
| 6-9 months | 2H-3Hours |
| 9-12 months | 3Hours |
| 12 – 18 months | 3H-4Hours |
| 18 months- 3 years | 4H-5Hours |
I hope that this information will answer some questions and will also improve your baby's sleep. Still have questions? King of Sleep is here for you!
If your little one is not sleeping through the night or you feel that you need additional help, you can always book 15 MIN FREE PHONE CONSULTATION with me. I would love to help you. I am using gentle sleep solutions which have already helped 55 000 parents like you!
You Want Your Baby To Sleep Through The Night?
Book a FREE 15min Call Now!